Find Out How Much I Owe The IRS

If you think you owe money to the IRS we can help you determine what you owe. It's in your best interest to establish resolution on the federal tax you owe as quickly as possible.
Fast. Secure. and Easy!
Determine what federal income tax is owed to the IRS
Identify filed and unfiled returns
Safe and secure
Fill out the form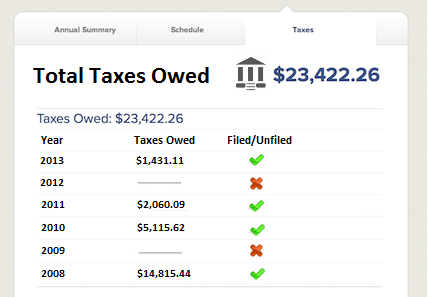 Don't contact the IRS before you've scheduled your intial face-to-face tax consultation to see which federal tax debt resolution options are best for you by calling (877) 829-2455 .